Researchers stop stress-related relapse in rats
April 2, 2013
by Dr. Fernandez
addiction, Addiction Research, dopamine, GABA, nucleus accumbens, prescription drugs, recovery, relapse, stress, ventral tegmental area
0 comments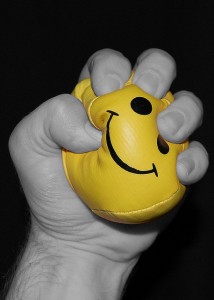 We all deal with stress and have to learn methods to reduce and manage the stressors that life throws at us. But for someone with an addiction, day to day stressors can have a disastrous impact. Stress can trigger relapse, especially early in the recovery phase of addiction when new coping skills are being introduced and a person experiments with various strategies to find those best suited to their lifestyle needs.
Past research has focused on the psychological and emotional mechanisms involved in stress-induced relapse and there has been some speculation about the brain structures and neurotransmitters involved, but now researchers from Brown University and the University of Pennsylvania have found that by blocking kappa opioid receptors in the ventral tegmental area (VTA), rats under stress do not relapse on cocaine.
The VTA is the brain structure responsible for rewarding the fulfillment of basic needs, like hunger, sleep, and love. It contains dopamine releasing neurons that communicate with other brain structures, like the nucleus accumbens and the pre-frontal cortex when a basic need is met. It's also involved in the rewarding release of dopamine when one uses a drug. GABA is an inhibitory neurotransmitter that slows down the release of dopamine in the VTA of a healthy brain.
Kappa opioid receptors are released in the VTA during stress and interrupt GABA's process. By blocking those receptors in rats, researchers found they were able to resist relapsing on cocaine after five minutes of stressful exercise. "If we understand how kappa opioid receptor antagonists are interfering with the reinstatement of drug seeking we can target that process," Kauer said. "We're at the point of coming to understand the processes and possible therapeutic targets. Remarkably, this has worked."
This is exciting news in the field of addiction as we are learning more and more about the neurobiological underpinnings of this devastating disorder. Researchers are especially excited about the potential to develop prescription drugs to help prevent relapse, and although this prospect may help people overcome their addiction, it is important to remember that addiction is more than just neurobiological processes. People overcoming addiction also need to learn emotional regulation and healthy alternatives to fulfill unmet needs in their lifestyles.
You can read more about this study here.
Photo credit: bottled_void
Related Posts
Researchers at the National Institute of Health and UCSF claim to have stopped...