Is internet addiction real?
If internet use interferes with one's life and ability to function, internet addiction or compulsive internet use may be a concern.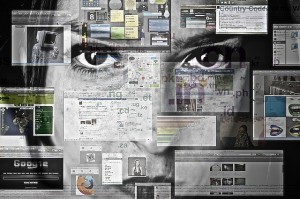 Although there is debate in the academic world about the authenticity of internet addiction there is no dispute that, for some people, excessive internet use can cause distress, strife, and disruption in their ability to function. Internet addiction is somewhat of a misnomer and compulsive internet use seems to capture the nature of the disorder more accurately. It's compulsive because use of the internet acts as a substitute for an unmet lifestyle need. For example, someone who suffers from depression or anxiety may turn to the fantasy world of the internet to escape those uncomfortable emotions. Obviously this is also true of drug addictions, and although a recent study shows differences in the brain anatomy of excessive internet users, the results are inconclusive.
The Center for Internet Addictions proposes  the following diagnostic criteria for internet addiction for users who have experienced four or more of the following symptoms in the last month:
Feeling preoccupied with the Internet or online services and thinking about it while off line
Feeling a need to spend more and more time online to achieve satisfaction
Inability to control online use
Feeling restless or irritable when attempting to cut down or stop online use
Going online to escape problems or relieve feelings such as helplessness, guilt, anxiety or depression
Lying to family members or friends to conceal how often and how long you stay online
Risking the loss of a significant relationship, job, or educational or career opportunity because of online use
Continuing use even after spending too much money on online fees
Going through withdrawal when offline, displaying symptoms such as increased depression, moodiness, or irritability
Staying online longer than originally intended
Compulsive internet use can take on several forms:
cybersex & pornography
online relationships
gaming
compulsive shopping
Regardless of the biological underpinnings of excessive internet use, it is clear that people experience distress and disruption to their lives when they compulsively turn to the internet for relief. If you think your internet usage is compulsive, contact a mental health professional for an evaluation. It is highly likely that you are using the internet to cope with an underlying issue.
Photo credit: Federico Morando
Related Posts
Researchers at the National Institute of Health and UCSF claim to have stopped...